Many victims of (sex) demons have had their deliverance and recovery.
See my clients' testimony for yourself.
I would like to give a testimony of what God has done for me through the ministry of Apostle Anthony Langmartey. Last week I was going through very painful sorcery attacks I could not sleep in the night because the attacks were relentless. Someone was inserting something like a pin into my heart through the heart chakra. My 7 chakras had been opened through sin and attacks. Because the chakras were open sometimes I could hear demons entering my body. Apostle Anthony prayed for me and the attacks stopped. I am now able to sleep through the night. During the prayer, Apostle led me through the prayer to close my heart chakra. I was advised to read the book- How to close and seal your chakras. I followed the step-by-step guidance of how to close and seal the chakras and was able to close the other chakras. If you are out there and are undergoing attacks don't suffer in silence please, contact Apostle Anthony Langmartey for deliverance.
Olivia, UK
Olivia UK
United Kingdom
Thanks so much for exposing these demons. So many of us have been affected by these unclean spirits and we are unable to articulate exactly what we are going through, but you have exposed what many of us are going through. I am so grateful I came across these books, "How to Know You Have A Spiritual Spouse" and "Total Deliverance from Spirit Wives and Husbands". I know it was God that ordered my steps to this book I am so ever grateful, now I can put the ax to the root. Thank you and may God bless you.
Miss Tee, U.S.A
Miss Tee, U.S.A
U.S.A
This book, "Total Deliverance from Spirit Wives and Husbands" is a life-changer. This book helped me during one of the toughest times in my life. I recommend it to anyone facing mental or spiritual anguish or strife! God is Amazing!
Keshawn Davis-Burrell, U.S.A
Keshawn Davis-Burrell
U.S.A
Total Deliverance from Spirit Wives and Husbands book was very informational and has prepared me for a path to true deliverance. I like the prayer points provided too. The world needs to be having more conversations about these spiritual realities.
Dristig Expression, U.S.A
Dristig Expression
U.S.A
Total Deliverance from Spirit Wives and Husbands book has hit the nail on the head with my problem. I am glad that I was able to identify and given a name so I can deal with my problem properly.
Eno Maxwell, U.S.A
Eno Maxwell
U.S.A
It was an interesting approach. It works fairly well for keeping demons away from your life. I can't dispense with him permanently but have gotten relief. If anyone thinks this is imaginary, they haven't experienced it.
Ruby G., U.S.A
Ruby G.
U.S.A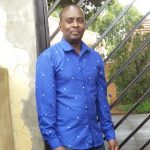 I greet you all in the name of Yahshua Ha Mashiach, My name is Timothy Gichuki Charagu and I am from Kenya but residing in South Africa. I am 36 years of age and my testimony goes like this:
Since I was about 21 years, I started experiencing what the world calls wet dreams. As time goes on, I started to see a strange woman (succubus spirit) coming into my dreams and take my glory (sperms). For me, I thought it was normal as we are taught about nocturnal emissions and wet dreams by that time I was a Roman Catholic believer and my life became so miserable nothing was working for me. All this while, I was experiencing disappointment, failure, backwardness, stagnation, drunkenness, fornication, masturbation, sicknesses and all sort of sinful things.
Everything became very hard for me and I decided to give my life to Jesus Christ around the year 2014 and I became born again and joined the Seventh Day Adventist(SDA). At that time I was reading the Bible a lot and I heard about the sabbath and the sabbath as I know was normally is kept by SDA. So by that time, I stopped all sinful things I was doing but spiritually, this spirit wife was operating as usual though I stopped sinning and gave my life to Jesus Christ.
This spirit wife was still coming in my dreams. As usual, I tried to do 3 days of fasting to do away with the spirit wife but it did not work. I tried to tithe regularly, maybe that could get rid of the demon but to no avail. I was calling this pagan name "Jesus Christ" even in my dreams but this name was powerless to the demons. The succubus (spirit wife) could not stop taking my sperms and I was living a miserable life even though I was married by then. I married my wife (human couple) in the year 2011 and my human wife did not know what was happening to me because we are all spiritually weak no one could help one another, so I suffered silently even though I have been praying hard in the midnight and yet still nothing stopped the spiritual wife from coming to me to.
In my mind I was asking myself what should I do now, I have tried all means but I can't get rid out of this mess. In fact, I was thinking maybe my bed has been bewitched or my sleeping position is the cause or my sleeping pyjamas are the cause or the house I was renting is the cause. I went to an extent of stopping to eat some type of food thinking that they are the cause.
In fact, I remember there was a time as soon as I finished my 3 days fasting and prayers, the spirit wife came to me in a dream and she was naked and appeared in the form of a prostitute and slept with me. Brothers and sisters who are reading this I say to you we are at war with spiritual beings.
Now I continued this same life hoping one day I will be delivered. Now it happens one day in this year 2021 March 14 I woke up very disgusted with succubus wet dreams and I was very angry and annoyed I didn't want to talk to anyone and said to myself I will do whatever to get rid of the spirit wife even if It means I have to go to a witch doctor for help. I will go and spend money to get out of this mess.
In fact, I was searching for the anointing water from SCOAN Nigeria from the late man of God TB Joshua and another one from Uganda called Prophet Samuel Kakande I was planning to go to visit this places but that very same day I decided to go through the internet to see if I can get any quick solution there. As I was googling and googling I came across a book written Total deliverance from spiritual husbands and wives in Amazon with a red cover I open it I read. It was this is the spirit of YAHVEH guiding me and the first thing I came across which shake my being to the core is that Jehovah is Not the real name of God and Jesus Christ is not the name of our saviour and also He said the day of worship is not Sunday.
Furthermore, he explained that He was delivered from succubus and now He is delivering people from spiritual wives and husbands, then I ask who is this man? And again I said this is where I belong. I read the book because he had not written all but introductions of his books and down there he leaves his number and email. Brothers and sisters, that same day in the night around 10 a.m I decided to call Apostle Anthony langmartey and I introduced myself to him and told him all my problems. That same time he said he will pray for me through WhatsApp call and he told me to place my right hand on my head and he prayed for me and finished the prayer with the name of YAHVEH and Yahshua.
Brothers and sisters, the succubus demon came the following day and struggled to have sex with me but she managed to take my sperms. So I called Servant of YAHVEH apostle Anthony and told him about it then he told me the reason why it happened. It was because my chakras of the sexual organ were open due to my sins and he prayed for me again and also send me the book of how to close the chakras and I read it and I prayed for myself as well, brother and sister I tell this is not a myth or some funny joke but my real-life experience with sex demons of the night.
After he prayed for me for my chakras to be closed. Sex demons of the night don't give up easily but this time it was different it came and tried all means to have sex with me to take my sperms but to no avail. I tell you, since March 14, 2021, up to date 14 August 2021 which is about six months (half a year) I have been set free.
From time to time this spiritual wife does come to check if I have backslide or given up but they have never succeeded again because Master Yahshua Ha Mashiach is on my right-hand side. I give honour and praise to YAHSHUA Ha Mashiach our saviour and deliverer, amein. And since then I joined his assembly known as Mount Olivet Messianic Judaism in Ghana though am in South Africa because the distance is not a barrier to the spirit of Ava YAHVEH. In fact, the spirit of YAHVEH is more majestic and powerful in distances.
Now not only was I delivered from the spiritual wife but other deliverances took place on me as well. I was delivered from strange sicknesses in my body as a result of evil deposits from the spiritual wife. I was also delivered from debt collecting powers in my father's house. I was delivered from many evil thoughts in my mind and I was given a sound mind. And also many things improved dramatically in my life such as my sleep improved without night terrors. Dreams, vision and revelations from YAHVEH improved my life, my marriage communication and understanding each other was perfect and our love is like that of newly honeymoon couples. My finances also improved.
Before my deliverance, I never progress in anything in my life but I tell you the truth after Apostle Anthony Langmartey delivered me, I have started building my own house now and many other uncountable blessings from Ava YAHVEH. Therefore, I say to you it is not too late for you if you are encountering and experiencing the same problems or any other kind of spiritual problems, do not hesitate to contact Apostle Anthony langmartey through his website or email or call him directly and he will give you spiritual directions to take.
Timothy Gichuki Charagu, South Africa
Timothy Gichuki Charagu
South Africa/Kenyan
Uber Courier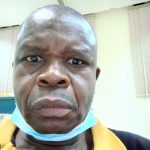 I hereby testify of the goodness of Yahveh for delivering and healing me through His anointed Apostle Anthony Langmartey.
Before the deliverance and healing, I had suffered a lot from a spirit wife having sex with me in the dreams, the spirit wife masquerading as people I know including my wife in order to have sex with me in the dreams.
My wife and I had suffered financial constraints, business failures, lack of affection for each other, difficulties in having children, my wife had so many miscarriages, failure to have male children, etc.
I had recurring sicknesses and diseases that could affect any part of my body like pimples, sores, swollen lymph nodes, swollen eyelids, swollen gums, etc.
Upon encountering Apostle Anthony and going through deliverance prayers for one week and counting, I have been delivered from the spirit wife and the demon of the night. I no longer have sexual dreams and I am healed from recurring sicknesses and diseases that happened at least twice a month. This week I am healed from my swollen right eyelid after praying with Apostle Anthony Langmartey. The swelling vanished in just two days. Praise God.
I thank the Lord Yahveh for my deliverance and healing that will remain permanent in Yahshua's name. I cover my deliverance and healing with the blood of Yahshua.
More testimonies will be coming as we continue to pray with the true minister of Yahveh.
Peter Opoki, Uganda
Peter Opoki
Uganda