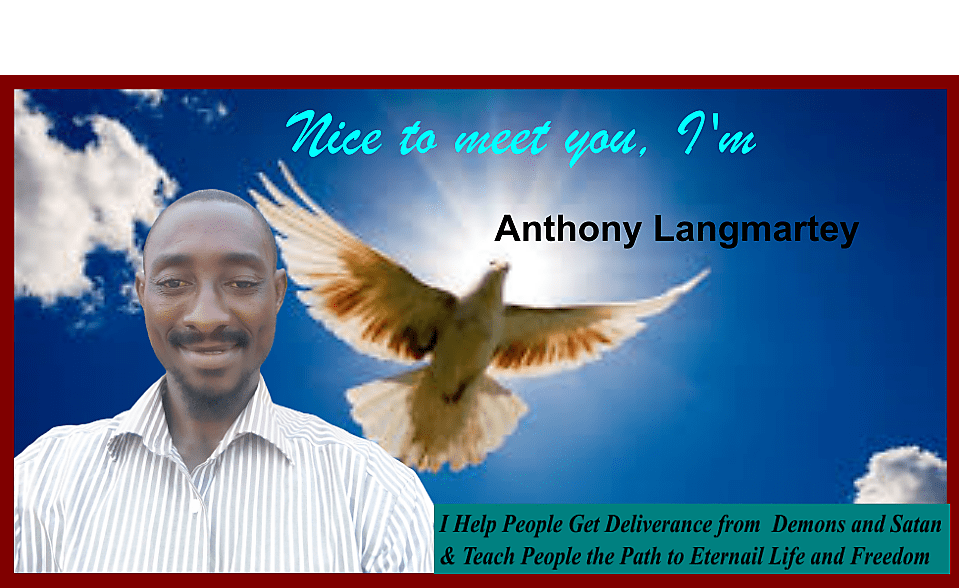 Apostle Anthony Langmartey is the founder and General Overseer of the assembly called Mount Olivet Messianic Judaism LBG. He is also the founder of the website thespiritandtruth.com. He is an author, counselor, deliverance minister, and public speaker, and has over 12 years of pastoral experience in the ministry.
Widely known for his work in resolving personal and spiritual conflicts, Apostle Anthony maintains brisk counseling, consulting, and speaking schedule.
His "Life Transformation Ministry" has led thousands to freedom in Yahshua the Messiah [Jesus Christ]. Apostle Anthony also conducts seminars on leadership, wealth, marriage, family, biblical prophesies, and spiritual identity.
Why Establish a Website?
In my line of the job as a watchman and a shepherd of God in his ministry, I have discovered that many believers and churches lack the spirit of truth, the knowledge of God, and many spiritual and physical solutions to their problems and struggles.
Therefore it just touched my heart to help out thousands of people to receive the spirit of truth that reveals all truths and sets believers free.
If you are someone who desires strongly or persistently unadulterated truth, deeper knowledge of Yahveh (God), spiritual or physical liberation, and above all eternal life, then this website is made for you.
Make this website your spiritual classroom and eternal salvation shall be yours forever.
This website is built to help you find the truth in this falsehood world and provide you with spiritual solutions and guidelines for your problems and struggles.
On this website, you would find books revealing hidden secret truths about the kingdom and the knowledge of God as well as solutions and guidelines to some spiritual and physical problems.
This website offers you the opportunity to ask questions, order books, book a seat for a deliverance prayer service or consultation and receive a wealth of information about the truths outlined in the Scripture of Truth (The Bible).
I believe that the Scripture of Truth has the answers to the question of life, and I am willing to help sincere seekers find the answers, freedom, and truths for which they are looking. May Yahveh (God) bless you as you search for His truth, knowledge, insight, and wisdom!
Please, feel free to contact me if you have any questions.
Let me know how I can be of help to you!